Do people who read Cotswold Life eat fish and chips?
Yes apparently they do, and when they feel inclined they nominated us for Best Newcomer at the 2014 Cotswold Life Food Awards, and furthermore yesterday we learned that we are a bloomin' FINALIST.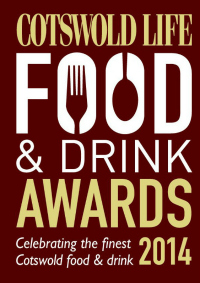 Congrats to all the finalists who are are….
Newcomer of the Year sponsored by New Wave Seafood
131 The Promenade, Cheltenham
Russell's Fish and Chips, Broadway
Toast The Cotswolds, Bourton on the Water
Win lose or draw we'll be going to 131 The Prom after for some, er..afters.